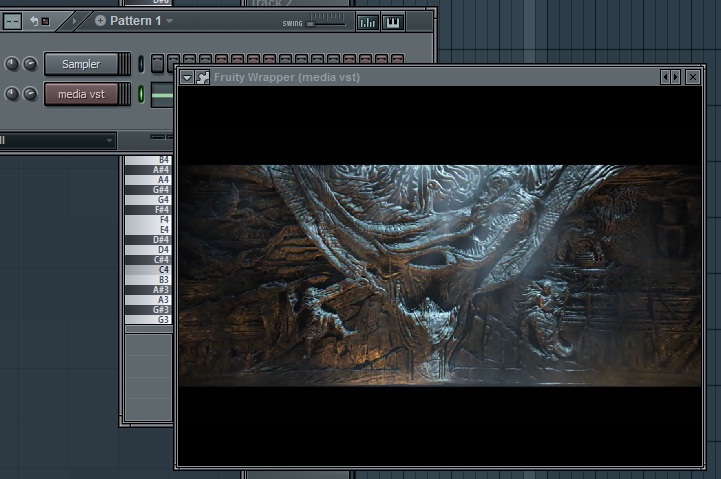 If you need a VSTi video player like I did, you should try the mediavst of pvst, since it seems to work well. Just load the mediavst.dll to your host program as a VST instrument, and place a single C4 note at the beginning of the timeline to start to play the video. Right click the VST window to open a video file to play.
I also took the liberty to host these files myself in case something happens to them.
Note: This tool is not made by me, I just happen to like it.
---
For feedback email to pekka.vaananen@iki.fi