RSS is just XML. You can manipulate XML pretty easily with Windows PowerShell. You can host arbitrary files on Dropbox. It seems pretty obvious now doesn't it?
I've long had an idea of a minimal, distributed microblogging platform which would be easy to setup for the average nerd, but restricted enough to encourage terse creativity. Bunch of scripts manipulating XML files isn't exactly groundbreaking, but still pretty fun :)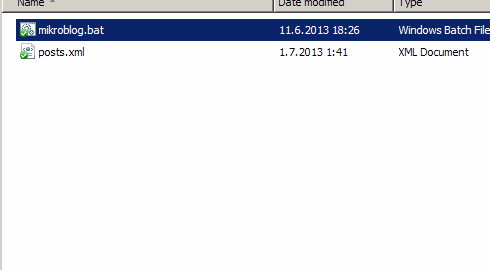 mikroblog.bat is a simple script that reads a line of input from the user and appends it to an XML-document that represents the RSS feed of the user's microblog. It's pretty rough, but one should consider it as a proof-of-concept, not as a finished product.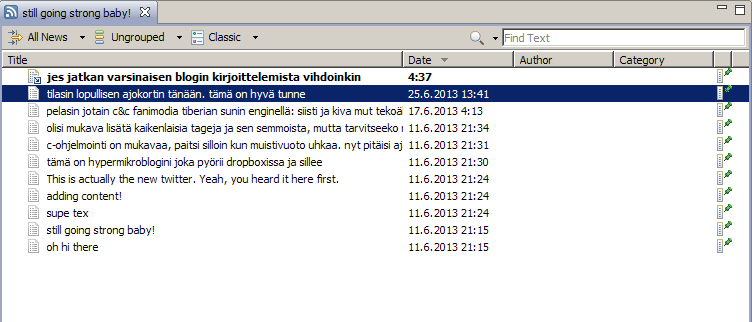 Once you host the generated posts.xml file on Dropbox or similiar, you can subscribe to it with any RSS reader. The content of each post is duplicated so it's contained both in title and content fields, because it looks prettier with most reader applications. The whole thing is wrapped in a batch script, since by default you can't execute PS scripts by just double clicking them.
It would be really cool to expand it to handle RSS stream reading as well, but that would mean dealing with potentially malicious input too, which sounds too much work. And PowerShell is kinda gross anyway.
---
For feedback email to pekka.vaananen@iki.fi